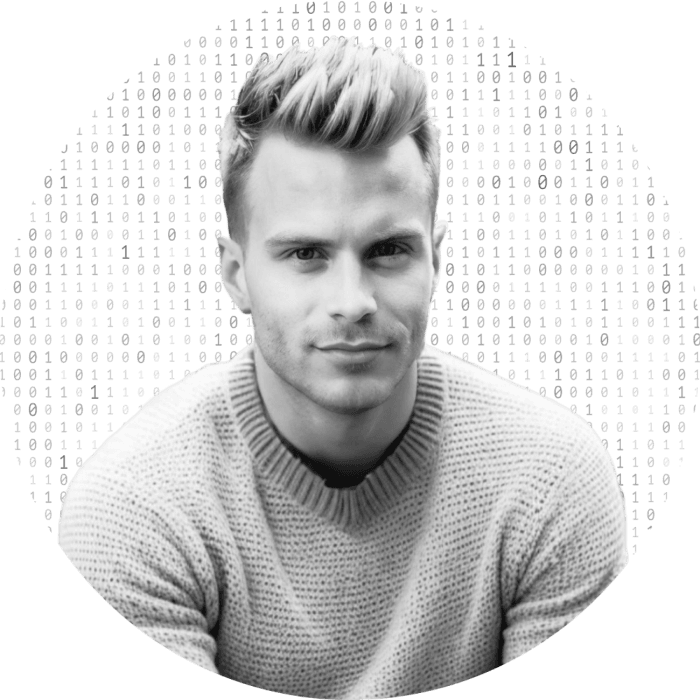 Hello, I'm Arno van Staden.
Berlin | München | Remote (Germany)
About
So, my top three things in life? Easy:
1. Fiddling around with JavaScript,
2. Hitting the road and exploring new spots, and
3. That first cup of coffee in the morning
I got hooked on computers with the good ol' Windows 98. Remember the sound of dial-up internet? That was basically my childhood's theme song. Good times.
When I'm not glued to the screen, I'm either leveling up in some console game, pumping iron in the gym, getting lost in a good sci-fi book or offering tech support for my mom's phone. But even during my downtime, part of my brain is always dreaming up cool digital stuff that people would love to use.
Another thing about me? I'm that guy who turns to code for even the smallest hitches in life. Forgot someone's birthday one too many times? Yeah, I built a web app for that. It's the joy of tinkering and coming up with nifty digital solutions to those everyday "oops" moments that keeps the dev fire alive in me.
But hey, it's not all about coding. It's the laughs, the challenges, and those endless debates about the tiniest details. You in?
English

- Native

Afrikaans

- Native

German

- B1(ish)
Skills
HTML
CSS
SASS
JavaScript
TypeScript
SQL
GraphQL
REST
JQuery
React
Next.js
Node.js
Redux
React Query
StoryBook
Express.js
Material UI
Jest
GIT
MongoDB
Firebase
Google Cloud
AWS
Vercel
Jira
Confluence
Figma
Experience
Senior Frontend Engineer
Elevated Leadership

Stepped into a prominent role in technology selection, work prioritization, and backlog management, often resembling the responsibilities of a product owner or manager for web-based projects.

Strategic Impact

Played a crucial role in shaping Tandem's web presence, ensuring not only maintenance but also the enhancement of the platform's functionality and user experience.
Frontend Engineer
Website & Web App Overhaul

Led the refactoring of the company website and oversaw the complete redevelopment & redesign of the web application, supporting thousands of daily users with the latest web technologies.

Admin Dashboard Refactoring

Rebuilt a rudimentary admin interface into a user-centric full-stack application from the ground up, delivering a more intuitive, modern, and user-friendly experience.

Cross-Functional Collaboration

Worked hand-in-hand with product, design, and marketing teams, transforming creative concepts into technical solutions using a diverse tech stack like TypeScript, React, and Next.js.

Rapid Prototyping

Led the swift development of MVPs for experimentation and feasibility testing. In addition, implemented web-based solutions for special, niche projects and use cases, thereby maximising the potential of the web platform.
Fullstack Engineer
Comprehensive Development

Managed the complete development lifecycle, ensuring websites and applications were responsive, cross-browser compatible, and seamlessly integrated with robust backend systems.

Extensive Portfolio Development

Delivered 45+ diverse websites and applications leveraging Next.js, React, TypeScript, and CSS modules.

Building Client Trust

Fostered enduring partnerships with 40+ clients, with repeat engagements underscoring consistent quality and trustworthiness.

Client-Centric Solutions

Worked closely with clients to align projects with their brand and objectives, translating designs into fully functional digital platforms.

Ongoing Improvements

Consistently optimized and expanded applications, and provided expert technical consultation on application design and feasibility.
English Teacher
I traveled throughout South-East Asia, obtaining my TEFL certificate, and teaching English as a second language to Vietnamese students.